SERVING THE COMMUNITY THROUGHOUT NORTHERN CALIFORNIA
Dermatologist In Berkeley
At NorCal Dermatology Group, our goal is to provide you with outstanding skincare services. Whether you are looking for medical services or cosmetic treatments, we aim to provide you with a solution that is tailored to meet your needs. We understand the importance of maintaining more youthful, healthy skin and look forward to helping you start your journey by bringing simplicity back to skincare!
Trust Our Skilled Dermatologist In Berkeley
We offer a variety of medical and cosmetic dermatology services to be able to provide comprehensive care to our patients. We understand that no two skincare journey is the same, so we will work to find a routine or treatment that works for you.
Call 510-330-2264 or contact us online to schedule an appointment at our Berkeley location.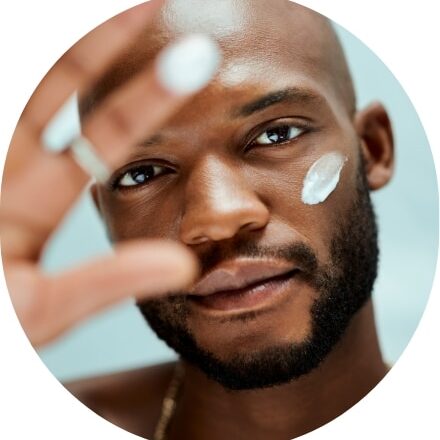 Why Choose Norcal Dermatology Group?
We'll Show You Easy Ways To Maintain Healthy Skin
Exclusive Offers Available
Specializing In Medical & Cosmetic Treatments
Accepting A Range Of Health Plans
At NorCal Dermatology Group, we are here to provide patients with outstanding skincare services. Our mission is to bring simplicity back to skincare by not only providing personalized treatment options, but also educating patients on what can be done to maintain youthful, healthy skin. We offer a variety of cutting-edge services to help you start your journey.
REASONS TO TRUST OUR DERMATOLOGISTS INCLUDE:
Patients Comes First: Our dermatologist-led team is committed to giving every patient a personalized experience. Tell us your goals for skincare and we can help you create a treatment plan.
Partners in Your Journey: Getting the healthy skin you desire can be a time consuming process. We develop relationships with our patients as we work towards their goals as a team.
Skincare Educators: A lot of skincare treatment takes place at home. We help our patients figure out what they can do to manage their skin on their own time and create a personalized home care plan.
We Respect Your Time: We pride ourselves on providing an outstanding patient experience. Everyone who walks through the door is treated with courtesy, respect, and efficiency.
Major Insurances Accepted: We accept all types of major insurance. Please don't hesitate to call us at (510) 330-2264 to have us check your eligibility
Every year, I get questions from my patients about the latest skincare trends that they've read about in a new beauty magazine or while scrolling through information online. Most times, I find it helpful to talk through their skincare goals and come up with a specific strategy tailored to that ...
READ MORE

→
It's February. It's been snowing in New York and in the Midwest. Here in the Bay Area, it's been raining all season. If you are craving something warm on these cold and rainy days, consider switching from chicken noodle soup to bone broth. It is good for your skin! What is ...
READ MORE

→
View real before and after cases from actual patients to see some of our work.